Do you want to promote YOUR OWN webcam site?
We can create specially for you a free fully featured and fully branded live webcam site or a module so you could incorporate it into your existing online services. You will be free to advertise it as you wish and get up to 25% commission on all sales FOREVER!
Who are we?
We are pioneers in multimedia, multi-platform technology and entertainment.
We provide the best service and support to viewers, Chathosts, partners and affiliates. CC Network, Inc focuses on enabling established online brands to create their own Videochat community using our simple and free 'plug-n-play' solution. We will customize the solution for you so it totally integrates into your site.
What is a White label?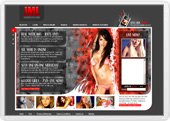 Take advantage of our experience and let us become your LIVE webcam provider. We will give you a free fully featured and fully branded LIVE webcam solution incorporated into your existing online services.
We'll build, manage and host the service FREE with 100,000+ LIVE performers + large picture archives + 24/7 Support.
All you need to do is drive traffic to the site and we'll manage all the rest.

The Deal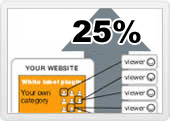 The deal is very simple. We will give you a free FREE fully branded and hosted website. You simply need to tell us what you want and we'll deliver it to you.

We will give you up to 25% of all the viewer spend. Few fully owned and developed sites see this level of profit so it really makes sense.

The basic level of commission is 10% rising to 25% based upon the level of traffic you send through. We'll agree the terms with you and help you every step of the way.