Live VideoChat is addictive!
Live VideoChat is the fastest growing area of online adult entertainment. It puts viewers in contact with real guys and girls who provide fully interactive entertainment. The viewers get exactly what they want!
The service is very addictive for many viewers, and it generates exceptionally high revenues as a result. With viewers spending up to $3.95 per minute to talk with the Chathosts, they can spend more in ten minutes on a live VideoChat session than they would usually spend on a gallery membership in 1 month.
Most of all, viewers build relationships with the Chathosts and keep coming back month after month – to keep making you money. So enjoy an addictive revenue stream with the

Who are we?

We are one of the most established live VideoChat networks on the Internet with over 100,000 registered Chathosts from all over the World, and 23 million visitors since launch of the system. Our 'online' Chathosts number is higher than most with over 750+ Chathosts online at anytime – so your traffic will be delighted with the choice and service.
The Best Service!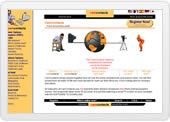 CamContacts features many different categories ranging from 'Non-Adult' to 'Instant Action', 'Fetish', 'Dungeon' and 'Group Sex' – this ensures that there's always something to please and satisfy everyone!
Our per-minute credit card billing improves conversion rates, due to the fact that viewers do not need to worry about making a large payment in advance.
The Most Reliable Features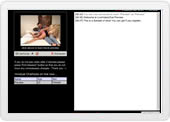 There is no software download for the basic service so viewers can be chatting to Chathosts live in a matter of seconds. Our viewer support helps new viewers register quickly and ensures they stay with the CC Network for longer.